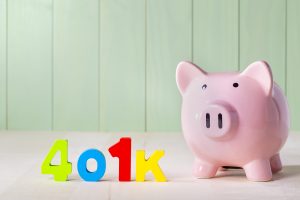 Offering matching 401(k) programs to employees is a great way for companies to retain talent and help employees save for retirement. But offering a program is not enough – if you really want to help your employees, you need to help them maximize their 401(k) savings.
Here is how you can help them:
1. Automatic enrollment. Since auto-enrollment in 401(k) plans was allowed in 2006, more and more American employees have been taking advantage of it, especially millennials. According to CNBC, 64% more millennials participated in employer-sponsored 401(k) plans in 2014 than in 2013, largely due to automatic enrollment. Without automatic enrollment, many employees push off, forget or simply neglect to sign up for the plan.
2. Explain contribution options. If employees, for some reason, don't want to be enrolled in a 401(k) program, they have the option to cancel it. Most employees, however, do want to participate – and they want to maximize their savings. In order to do this, it's not enough to automatically enroll them – you have to explain their options. While there are a great many types of 401(k) plans, the basic principle is that the more the employee puts in, the more the employer puts in. Not every employee knows this, and not every employee knows the maximum amount he or she can put away. In order to give employees the best chance at maximizing their savings, employers should inform them of the maximum investment amount, so that it can be matched by the company. Yes, it means the company needs to pay more – but it also means happier employees, company loyalty and a company culture that puts employees first.
3. Offer to increase contributions annually. If some of your employees are not in the financial position to contribute the maximum amount into their 401(k) plans, you can offer them the option of increasing contributions annually or bi-annually. This means that employee contributions can increase each year by a small percentage, increasing slowly, on par with their income. Employees can opt out of this service at any time if their finances take a dip for whatever reason.
4. Disclose plan fees. 401(k) plans are not free for employees, though many don't actually know what they are paying. As of 2012, employers ae required by law to send quarterly statements of 401(k) fees to their employees, but even with this step, most employees don't notice what they are paying. So while it's up to the employer to send quarterly statements to employees, it's also up to the employer to choose a plan with reasonable fees, so that employees aren't flushing money down the toilet.
5. Inform, inform, inform. 401(k) plans can be complicated, and each employee undoubtedly has his or her own financial considerations. When you educate employees about their options (this doesn't have to be one-on-one, it can be in a group setting), they can make the best decisions for themselves. As an employer, you are not meant to be a babysitter or financial advisor to your employees – but you should provide them with all the relevant information so that they can make informed and educated decisions regarding their future savings.
Helping Employees Means Helping the Company
When you take the time to help your employees understand their 401(k) plans and help them get the most out of them, you are not only investing in your the future of your employees, but you are investing in the future of your company.